Spiral paper tubes and cores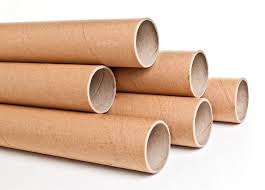 Our tubes are manufactured using environmentally conscious production methods and 100% recycled papers, which gives extra strength with an enormous range of lengths, diameters, wall thicknesses and material with or without internal and external printing.
In addition to the standard brown Kraft outer, there is an extensive range of colored finishes available on request.
A wide range of Paper Tubes are manufactured for the safe handling of products during transit, also used in many packaging industries too.
Our Paper Tubes are available with wall thickness from 0.7 mm to 5 mm.
Possible Applications of the above mentioned products:-
BOPP films
Aluminum foils
Labels & stickers
Self adhesive tapes
Packing of carpet
Packing of furnishing fabrics
Textile industries
Packing of fashion fabrics
Packing of denim
© 2018 canpacks. All Rights Reserved | Design by Rajesh